CHAIRMAN OF THE BOARD
Wolfgang E. Reinhold 
In 1989 Wolfgang E. Reinhold joined LeasePlan Germany as Managing Director. In 2003 he was elected Senior Vice-President Car Remarketing of LeasePlan Corporation and since 2006 he held the position of Senior Vice-President Car Remarketing, Operations & Procurement.
Since the beginning of 2017, Wolfgang started his own international consultancy business.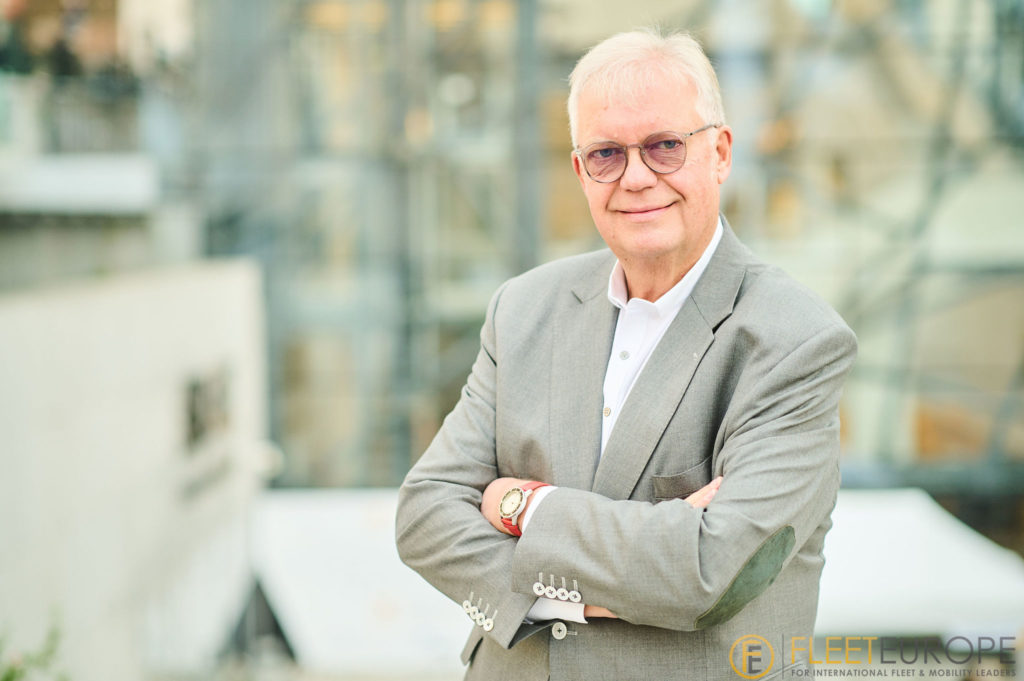 MEMBER OF THE BOARD
David Chapple
David is the Head of Remarketing at Europcar International with a career in vehicle remarketing that spans over 25 years.
David's previous remarketing positions in the UK include 17 years with major Leasing & Contract Hire businesses, Godfrey Davis /Bank of Scotland, Hertz Lease and ALD Automotive and formally vice chairman of the BVRLA Residual Value & Remarketing Committee.
David also spent 5 years building the remarketing arm of a major VW Group Retail Franchise before joining Europcar in July 2010. In December 2012 David was appointed to Europcar International as Head of Remarketing, responsible for the strategy and planning of the corporate remarketing activities in the UK, France, Spain, Portugal, Italy, Germany, Belgium, Australia & New Zealand.
MEMBER OF THE BOARD
Roland Gagel
Roland Gagel is the Senior Vice President Automotive at TÜV SÜD. In this global role, he is responsible for the global homologation and vehicle emission testing for one of the market leading TIC companies. As part of that, Innovation areas such as electric and connected vehicles and Highly automated Driving are subjects he develops the business into.
In his previous role, Roland was responsible at SGS' Global Field Services Transportation, with remarketing, audit and consulting services for the automotive industry. Including 15 Years at GM Opel previous to SGS, Roland has a wide expertise in the automotive sector for more than 25 years.
At CARA, Roland has been leading the workgroup "correct mileage" since 2017, which has now developed into the "Car Data Workgroup".
MEMBER OF THE BOARD
Ingo Schlosser
Ingo works as Vice President Business Development in ADESA.
Ingo has more than 20 years of experience in the automotive industry coming to ADESA from BCA Europe where he supported eight countries as Online Sales Director. Previously, Ingo served for more than 12 years as Group Remarketing Director at ALD S.A in Paris overseeing 41 countries with an annual Remarketing volume of 250 000 vehicles.
During this period ALD Carmarket, the first Online auction sales platform within the leasing industry, has been successfully established and implemented across Europe, India, China and Brazil.
He started his automotive journey with Enterprise rent-a-car in the US, has been part of the first ECAR rental branches in Germany upon return and started the Remarketing and Procurement department.
MEMBER OF THE BOARD
Johan Verbois
Johan founded 5S Consulting in 2014 after leaving Toyota Motor Europe as General Manager, Fleet Remarketing and Network Development. Prior to his 11 years at Toyota Motor Europe, he held a variety of positions with various car manufacturers. In his early days at 5S Consulting, he developed and organized the first Remarketing Forum for Fleet Europe in Hamburg. Together with Wolfgang Reinhold he formed the basis for CARA. His passionate personality forms a solid basis for being part of the governing body of CARA.
MEMBER OF THE BOARD
Dirk-Marco Adams
Dirk-Marco Adams has worked more than 20 for several OEMs, including BMW AG, Ford Motor Company and PEUGEOT-CITROEN Automobiles in different countries across Europe.
After a journey of various experiences and knowledge in the automotive business, he ended up at the #1 European automotive data Provider Autovista Group, where he now holds the position of Chief Sales Officer. In addition, his resume shows that he is constantly evaluating new trends and developments in the digital automotive market worldwide and maintain his knowledge.
MEMBER OF THE BOARD
Ed Spitzer
Ed Spitzer has already proven his knowledge and experience as the Senior Vice President of European Remarketing for Enterprise Holdings. With more than 30 years with the company, Ed has made a significant contribution to Enterprise's growth both in the US and internationally and now serves as one of the company's most senior European officers. Ed began his Enterprise career in Chicago on the company's renowned Management Training program, where he learned the business from the ground up.